earn money from selling facebook,twitter followers easily I Fiverr tricks
Today I'm gong to tech you how earn easily with fiverr from Facebook likes and twitter followers.I'm using
http://addmefast.com/
.If you are manually collect points you have to click page by page and it is too hard work and lazy work.So I'm going to tell you how collect points without your access.There is a working bot for addmefast.com.I hope to tell you how install the bot correctly and how use it and the method of earning in fiverr from it.You can also use it for you own twitter account/facebook or youtube something.
Why addmefast.com is usefull for you?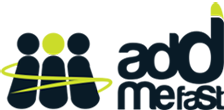 Its totally free.you don't need spend money for it
For facebook you can get likes for your posts or photos and shares also
For twitter you can earn twitter followers,tweets and re-tweets for your post
You can increase your youtube video views,likes and subcribes
you can use it for pinterest/soundcloud/instagram and yumbleUpon
And you can also get them all for selected countries.Its very important for Fiverr gigs.You can get facebook likes and twitter followers from USA.And the other thing is you can get limited facebook likes and twitter followers.then we come again for our main title.if you get facebook likes twitter followers or other social likes/followers there is a little problem when you get them 10-20% will lose.
That's why I told you you don't need waste your time with clicking for points in addmefast.com.If you have a speed internet connection then you can easily earn points is addmefast.com.
This plugin is for Mozilla Firefox browser only.
Then we look for how install successfully on firefox.
Download and install Firefox web browser.
Add i macros plugin for the Firefox.
then download the auto clicker file.
Then go to Libraries >> Documents >> iMacros >> Macros >> Demo-Firefox.
Then copy and paste the bot file in that folder.
then you can the Firefox browser like below picture.
Click on it and then find the bot file from the right folder.
then log in from your facebook account for liking facebook pages.
Enter 100 for Loop box and Click on Play(loop).
Then you can see click facebook pages for like and increase your points automatically.
How you can earn from it on Fiverr?
make gig for facebook like or twitter followerse.I think you can get help from our fiverr tricks articles for how create a actice gig in fiverr.See them here.
TRICKS TO INCREASE YOUR EARNINGS IN FIVERR
INCREASE YOUR EARNINGS WITH FIVERR BY A AMAZING GIG PICTURE
When you making your gig don't tell about more followers or likes.Then your gig seems fake likes.tell about 200+ or 300+ usa likes/followers.If you are going to give 300 likes then give 360 or little more.Then you can give what you told in your gig.